Thank you for attending Cinematic Specimens
Yesterday we returned to the core of FIBER's DNA and presented three audiovisual performances to a lively audience. This all took place in a sold out 'Rode Zaal' of De Brakke Grond. And wow, what a great Sunday afternoon it was!
The first edition of the new year of our Coded Matter(s) event series was all about providing a strong sensory experience – rather than a selection of deep-thinking keynotes. All three 'cinematic specimens' were created or performed with the use of complex tools; self-build controllers and software instruments, cable-patched modular synthesizers, and imagery created with feedback loops or mimicking biological processes.
Many thanks to the artists Nedad Popov & Doron Sadja, Yves de Mey and Joris Strijbos, De Brakke Grond for hosting and all of you for spending your Sunday afternoon with us. We hope you enjoyed it as much as we do but if you couldn't attend and became curious about the programme, be sure to keep an eye on the Coded Matter(s) website and our Facebook page as we try to have a set of photos and an event video (by Tanja Busking) online as soon as possible. This video will contain a little more in-depth information about how the artists use their self-build tools to create their audiovisual performances.
From here all roads lead to February 25, when FIBER and De Brakke Grond present 'Michel Bauwens & The Promise of the Blockchain – Future applications of decentralized databases'. This event is the 12th edition of our Coded Matter(s) event series and is all about the applications and implications of the blockchain. More info on our website and through the Facebook event. We hope to see you there!
Also, don't forget to subscribe to our newsletter to stay up to date on our upcoming events.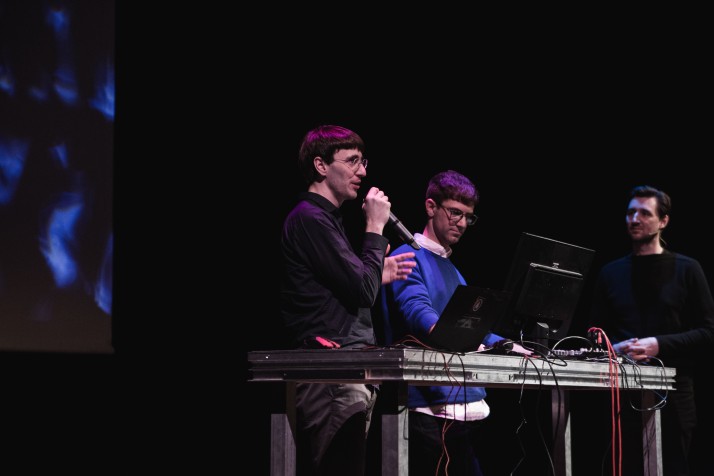 Nenad Popov, Doron Sadja and Jarl Schulp (Co-Founder / Creative Director FIBER) – Photo by Jessica Dreu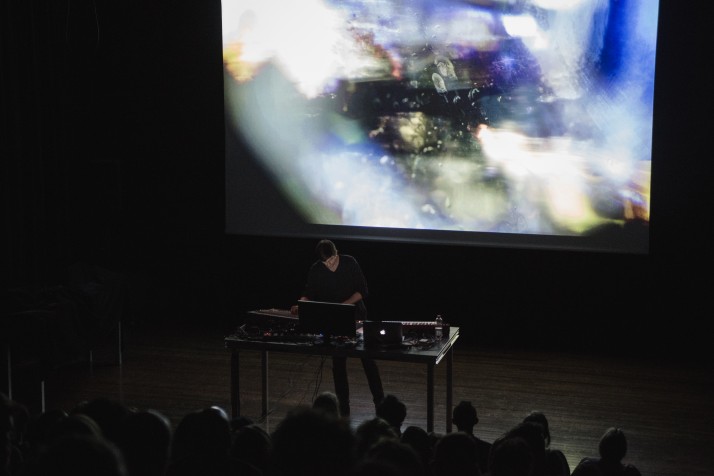 Yves de Mey plays "Drawn With Shadow Pens" – Photo by Jessica Dreu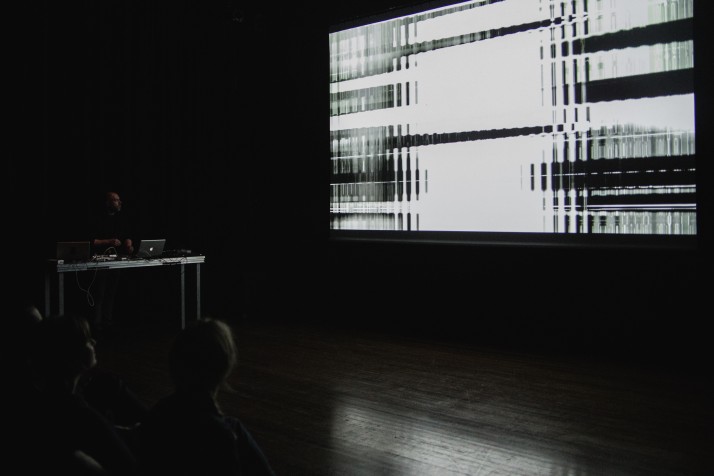 Joris Strijbos – Photo by Jessica Dreu