EMG Muscle Game (2013) – Adriaan Wormgoor [NL]
Exhibition: game
EMG Muscle Game is a two-player collaborative game driven purely by the muscle power of the players. It was developed especially with muscles as the input in mind from a fascination about how muscles would be different controllers than a mouse, keyboard, joystick, game controller, etc. EMG Muscle Game starts slowly, allowing the player to first grasp the controls in a rudimentary sense. However, it will gradually intensify to let you push the boundaries of how well you can control your body. Adding to the challenge, the two players will have to communicate well with each other in order progress, making the challenge not only one of bodily control but also strategic insight. Don't be surprised if the resulting game experience turns into a hectic shouting fest.
Adriaan Wormgoor is a freelance creative technologist from Rotterdam, The Netherlands, helping clients develop their interactive installations for festivals, events and museums and regularly creating own works. His main area of operation is the field of physical interaction and he has a personal preference for playfulness. Adriaan is drawn to the spatial, technical and human factors involved in realising interactive physical objects and he combines his background in Interaction Design with a technical mindset to shape effective, playful and delightful user experiences.
As an educator, Adriaan is involved with the Amsterdam University of Applied Sciences as an Interaction Design teacher in the domains of Intelligent Environments and the Internet of Things.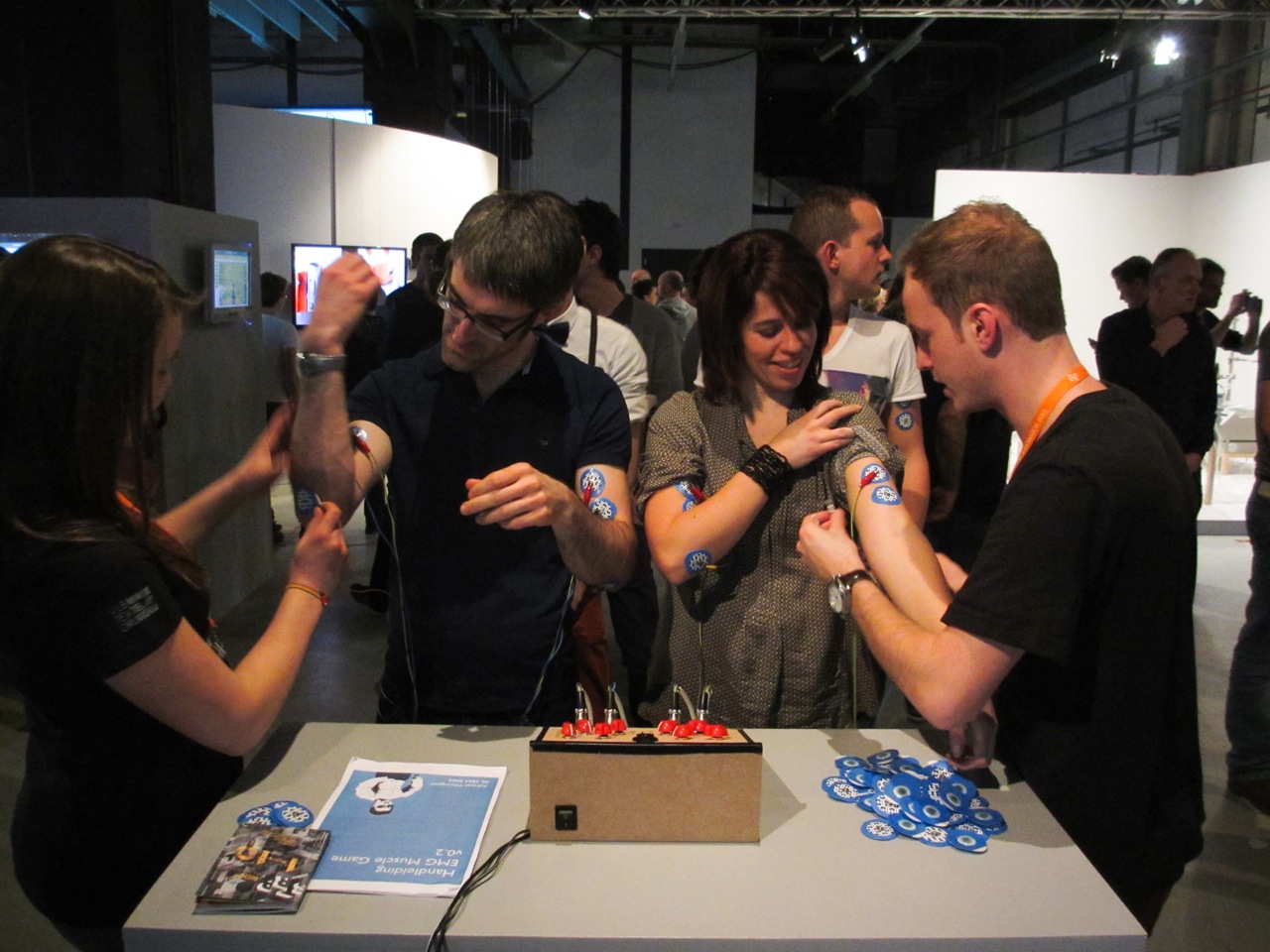 Website
Follow on Twitter